Julian Hernandez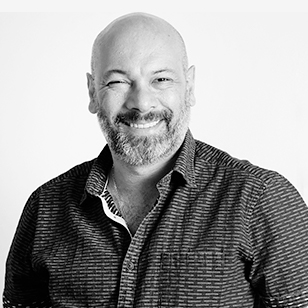 JULIAN HERNANDEZ

EXECUTIVE CREATIVE DIRECTOR

GEOMETRY GLOBAL

HONG KONG
2018 Grand Jury member, Julian Hernandez is Executive Creative Director for Geometry Global Hong Kong is one of the 300+ powerhouse Grand Jury members responsible for selecting the World's Best Advertising. These award-winning international creatives evaluate NYF's entries from over 100 countries worldwide and determine which creative campaign will move on to the medal round. Not an easy task. It takes experience, brilliant creative chops, and dedication to their craft. This esteemed peer-nominated panel provides a 360-degree creative view of the advertising world today.
Julian got his start in the industry as a copywriter for McCann Colombia back in 1993. He eventually ascended to Creative Director for McCann Chile where his work with Coca-Cola garnered wide recognition and awards for his efforts.
In 2007, Hernández made the move to Asia, landing first in China as Creative Director on the Coca-Cola campaign for the Beijing 2008 Olympics with Red Lounge, the agency set up by Leo Burnett and Coca-Cola for the games.
He eventually took the reins as Regional Creative Director at Leo Burnett Greater China, a position he held until joining Geometry Global Hong Kong as Executive Creative Director in 2015.
On Judging:
New York Festivals: Why judge…and how do you find the time?
Julian Hernandez: I think the older you get, the more you have to give back to the industry. So, and to acknowledge the great work done around the world. Other professions - doctors, engineers, scientists - often meet to share experiences, knowledge and new ways to approach problems. That's how they take their disciplines forward. Following that logic, I believe when advertising professionals meet around the best work in world, is to contribute to the progress of our industry by acknowledging the achievements in our field. I like to be part of the process. There's so much to learn...
On Advertising:
New York Festivals: What was the first ad you saw that made you say "wow!" and got you on the track to a career in advertising?
Julian Hernandez: "Face" for British Airways. The beauty of every shot. The simplicity of the idea and the complexity of the execution. It made me love advertising immediately.
There was another film earlier that caught my eye. From Condor Pipe Tobacco, "Submarine". It was about this guy smoking by this placid pond when suddenly these kids show up playing with a noisy remote-control boat. He then calmly gets his own remote-control boat: a submarine that shoots a torpedo and restores peace in the pond. The tagline was "Nothing should disturb that Condor moment". I just found that film cool and entertaining. I was 14 and since then, I fantasized about doing films.
New York Festivals: Has the relationship between agency and client changed at all and if so how?
Julian Hernandez: When I started, a client would go to an agency for an all-included solution. Creative. Media. Etc. The world has evolved to a point in which specialization has led to fragmentation of the market and a clear headache for the clients. Or at least that's what my client friends complain about the most. Who knows. Maybe one-stop shops still have a chance.
New York Festivals: Who's a creative icon that inspires you?
Julian Hernandez: I have a few creative heroes I admire, besides the obvious big global names. To name three:
Bechara Mouzannar, CCO at Leo Burnet MENA. The work he oversees is powerful, inspiring and yet so intelligently simple.
José Miguel Sokoloff, from MullenLowe. As a fellow Colombian I've witnessed an extraordinary amount of work with a deep sense of purpose and cultural honesty.
Graham Fink, CCO of Ogilvy China. His art work reminds me every day that being creative is more than being an advertising creative. Photography, drawing, technology. He's a figure that truly inspires me.