Sandra Hojeij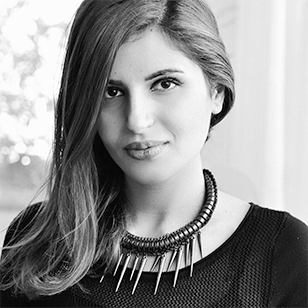 SANDRA HOJEIJ

FREELANCER

LEBANON
NYF's powerhouse Grand Jury represents the most diverse brain trust of prominent advertising creatives from 50 countries around the globe. This esteemed peer-nominated panel provides a 360-degree creative view of the advertising world today and play an important role in selecting the World's Best Advertising. NYF's Grand Jury evaluate entries from over 100 countries worldwide and determine which creative campaigns move on to the medal round.
2018 Grand Jury member Sandra Hojeij is a Freelancer, previously the Digital Creative Director with Grey MENA, she brings over 12 years of experience in the advertising industry to the jury panel.
Sandra started her career in 2006 as a Digital Art Director at Grey Dubai where she was mentored by some of the leading digital experts in the industry who have shaped her career map. She then moved to Beirut in 2009 where she took a major role in the creation and user interface of AYNA the first Arabic search engine and user-generated local directory in the Arab region.
In 2012, Sandra returned to Grey as Digital Creative Director where she oversaw creating jobs across 4 offices in the MENA region. For a period of 5 years, she created digital work & fully integrated campaigns for P&G brands such as Pantene, Fairy & Wella and handled projects for major local & regional clients such as McVities, Kinder, Shell, Volvo, Panadol, Lindt, Subway, Danone and Al-Futtaim among others.
When Sandra is not working, you will find her somewhere chasing around her 15-month-old twins helping them discover the wild wide world.
On Judging:
New York Festivals: Why judge…and how do you find the time?
Sandra Hojeij: It's always a great opportunity to be able to analyze major work from multicultural backgrounds and take part in making great work get globally recognized. I also believe that judging nurtures the creative mind and is a gateway to more creative work. Time? You can always find ways into squeezing interesting things into your hectic schedule. Isn't this how everything else is done?
New York Festivals: When judging, what trends do you hope will fade away, and what "old school" trends do you hope will make a resurgence?
Sandra Hojeij: I believe in the trend of no trends, where the world of creativity is free from the burden of time and we start seeing ideas that are timeless, ideas that serve their purpose versus ideas that are slaves of the eras.
On Advertising:
New York Festivals: What philosophy drives your career?
Sandra Hojeij: What would you create today if you didn't have a brief?
New York Festivals: Where do you see ads showing up in the future that we don't have now?
Sandra Hojeij: The Internet of things, where the fridge will be recommending what milk to buy, your washing machine will favor one detergent to another and even place the order for you.
On Life:
New York Festivals: Favorite music album of all time?
Sandra Hojeij: For me, The Beatles' Sgt. Pepper's Lonely Hearts Club Band is a music album that stood the hands of time. It's a timeless masterpiece that took the band's mainstream style into whole new mature and creative heights in song writing and still managed to touch the masses.