Joe Abou-Khaled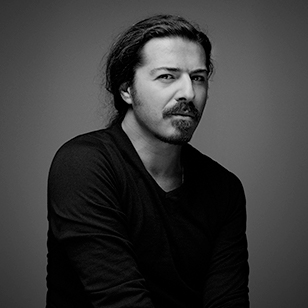 JOE ABOU-KHALED

REGIONAL CREATIVE DIRECTOR

EIMPACT BBDO MENA

LEBANON
NYF's powerhouse Grand Jury represents the most diverse brain trust of prominent advertising creatives from 50 countries around the globe. This esteemed peer-nominated panel provides a 360-degree creative view of the advertising world today and play an important role in selecting the World's Best Advertising. NYF's Grand Jury evaluate entries from over 100 countries worldwide and determine which creative campaigns move on to the medal round.
2018 Grand Jury member Joe Abou-Khaled is a Regional Creative Director born, raised and based in Beirut, working for the MENA region and handling a big chunk of the business in Beirut, Saudi Arabia and Dubai.
He has a diverse work background ranging from online to fully integrated multilingual campaigns in the Middle East and North Africa. With more than 16 years' experience at BBDO, he has won many regional and International awards across all categories, including two Grand Prix and several Gold, Silver and Bronze awards.
He's been a juror for multiple awards' shows and has taught at the Lebanese Academy of Fine Arts in Beirut.
On Judging:
New York Festivals: Why judge…and how do you find the time?
Joe Abou-Khaled: I wish judging takes less of our time. However, most of today's submissions come with a 2-minute case study video and given the number of entries, we need to dedicate several hours and multiple judging sessions.

So, how do I find time? I simply don't. I create time, because I believe that judging creative work from around the globe, nurtures creative minds, opens the spirit towards new tools of innovation in communication, and cultivates bonds between creative networks.
New York Festivals: What do you expect to learn this year from judging and what do you hope to bring back to your creative team?
Joe Abou-Khaled: NYF is a great portal for creative people and a benchmark in Advertising, and every time I am granted the privilege to be part of the Grand Jury, I find myself learning more about the business of creativity. We work in a field that is constantly reinventing itself and each exposure to a new campaign is a learning tool that enriches the process that I cascade to my creative team in many ways.
New York Festivals: What are your personal criteria for choosing award-winning work?
Joe Abou-Khaled: There are always three questions that come to my mind everytime I judge a piece of work:
- Is it relevant to the target audience and is it based on a new insight?
- What's the "Big Idea" and can I sum it up in one short sentence?
- Is it packaged in an innovative way?
On Advertising:
New York Festivals: What was the hardest ad you ever had to create and why?
Joe Abou-Khaled: The one I'm working on right now. Because I always tend to question myself if I missed an opportunity to make it better before submitting it.